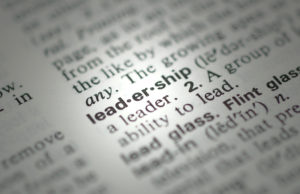 Grit has ground rules and nurturing this trait is one way that you can attain greatness in the working world. This is a lesson that life and business coach James Arthur Ray has learned over time and it's one he's happy to share with those looking to achieve similar success.
First and foremost, anyone looking to make more sense of their career path needs to ask themselves why they do what they do. James Arthur Ray, who once had to re-build a legacy from the ground up, knows that we all have to earn a living, pay for the roof over our head and make every other end meet. However, those who dig deep and are honest with themselves will begin to realize that they do what they do on a daily basis because it's personally rewarding. Those who answer this question honestly and discover that they enjoy the act of performing their profession are the ones who are true leaders.
"True leaders do what they do for the sake of doing. Their reward comes from the action, the commitment and the activity itself. True leaders have an incredible work ethic. They continue to practice, work and improve, even when those observing think they've 'already reached the pinnacle.'" – James Arthur Ray.
The grit that goes into making a true leader doesn't always come naturally. It often comes incrementally.  But it comes to those individuals committed to master their craft, continue learning and build emotional strength and mental toughness in the process. There historically have been trailblazers who demonstrated the traits and grit of a true leader – and often they where demonized for it. Steve Jobs, formerly of Apple, and Tesla head Elon Musk both come to mind. Both had highs and lows in their career – and the lows were often due to their own ambition. Ignore the noise.
"Leaders committed to mastery and grit are often completely misunderstood. Even if they're respected for their drive. They just don't fit the collective social mode; and frankly if they did, they'd never have a chance to actualize their genius." – James Arthur Ray
Leadership brings immense resilience, resourcefulness, grit and power. Do you want to know if you're a leader? Would you like to become one? Ask yourself this:
Which do you want more – money or mastery?
Do you have a burning love for what you do on a daily basis?
Do you know your purpose on this planet? Are you already working toward that goal?
Honest answers within is what produces results. According to James Arthur Ray, whose own struggles prove that he's doing what he loves on a daily basis, yet true leaders aren't deterred by such detours.
What the amateur calls failure, the leader defines as a temporary setback. – James Arthur Ray